FBC Softball Supporters' Shirts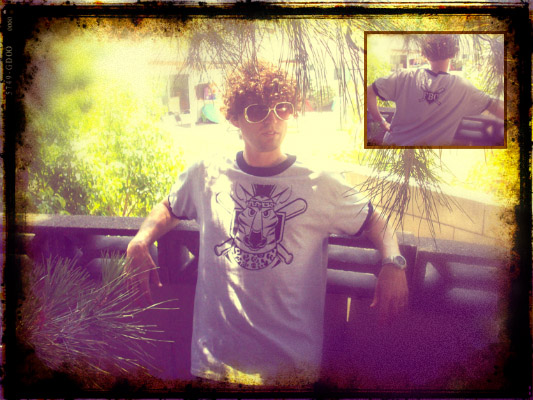 Want to show your support for FBC's softball team? Want people to ask whether it's cool outside or just you? Want to drastically improve your nunchuck and bow-hunting skills? Then this ringer t-shirt is for you.
Bearing FBC's quinessential symbol of
the underdog
and hewn from the finest cotton we could afford in the classic tradition of the 1970s, this shirt is guaranteed to protect your upper torso from the wind and sun.
At the low price of $12, not only are these shirts affordable for the whole family, but they make the perfect gift for for that peace-loving, African freedom fighter in your life.
To place your order simply get in touch with one of the players.